City Games came back to Serbia to play the Games up to the end to get the team that will represent Serbia in international part of event. In Sombor tonight was the last Serbian challenger, which revealed the last passenger for the national final in Zlatibor. The result is quite interesting. The first three places reached just the same teams that in Zrenjanin. Sombor, this time one of the three home teams, was again the best, furthermore, Kikinda and Zrenjanin took again the silver and bronze.
Tonight´s evening was pleasant to experience, eight teams was playing for the title of the best in Sombor. Flying water polo showed that more experience you have, the better you are. Sombor again took the lead, while Kikinda got 12 points for the second place. But then Kikinda revealed they practiced well and that it was worth it – they rescue their tourists 20 seconds faster than the second best team which was really impressive. This drove them to the lead and the fight for the prestige begun. Water basket and alka brought 14 points to the Sombor team, while Zrenjanin was the second in the both games. Unfortunately they lost too much points in the first two games to be closer to the first two. Alka was actually really tight for almost whole teams – there were five teams, reaching 12 points or more, which is really good. Because of having eight wonderful teams, we played only five games and the last one was paddle. After quarter final three teams from Sombor and Kikinda paddled in the semifinal and after Kikinda lost that race, it was clear that the winner is again Sombor. But Kikinda was this time excited about that second place, because Sombor has already qualified for the final, consequently Kikinda got the chance to play in Zlatibor.
We have to mention that today one competitor from Subotica was current Olympic champion from Rio in wrestling Davor Štefanek. Štefanek, which has recently claimed the title for the best wrestler in the world in 2016, really enjoyed playing City Games: ˝ I always dreamed about playing Games without borders and, as every dream I dreamed, also this one came true tonight. I was really honored when the team invited me to play for Subotica and I immediately responded. It is a perfect event, I really enjoyed on it. Comparing to wrestling the games are really attractive, but still easier than doing my sport.˝ With 28 points his team ended on the 5th place.
Now we have got all the Serbian finalists that will play in Zlatibor. Six teams – Kragujevac, Čačak, Novi Sad, Sombor, Kikinda and Zlatibor – will play for the title of the Serbian champion, which will represent Serbia in the international semifinal in Belgrade.
SOMBOR: ˝We hope we will win in Zlatibor, but the main point will be having fun with the team. We didn´t practice at all, but we are all athletes in the team, we came from martial arts, swimming, handball, so we are fit and we can play the games. I also believe luck is important part of success. We, for example, today played some games much better than the first time, but some were worse. We will not have any special preparation for Zlatibor, we have trainings in our clubs so we will come there and we hope for the best.˝
KIKINDA: ˝We go to Zlatibor and we are really excited about that. We want to beat there Sombor which already was better than us twice. Moreover, we want to be better of every team. Sombor today was lucky, because we didn´t play prosciutto, but we were really good in the tourist rescuing and I have to thank to my team for everything. We know we have space to improve and we will be much stronger in the final.˝
ZRENJANIN: ˝I have to say that we had fun and that is very important thing for us and we were much better than the first time so we are really happy. Kikinda today was a little stronger so they deserved the ticket for the final. I think we lost the second place in the first two games. We didn´t play bad, but we could be stronger.˝
RESULTS:
1st place: Sombor, SOMBOR – 62 points (dark blue)
2nd place: Surpriso, KIKINDA – 53 points (orange)
3rd place: Zrenjanin, ZRENJANIN – 36 points (red)
4th place: Sportski savez Sombor, SOMBOR – 35 points (yellow)
5th place: Sportski savez Subotica, SUBOTICA – 28 points (green)
6th place: KZM Apatin, APATIN – 26 points (light blue)
7th place: UB, SOMBOR – 25 points (red)
8th place: DJ Blek, Odžaci – 4 points (green)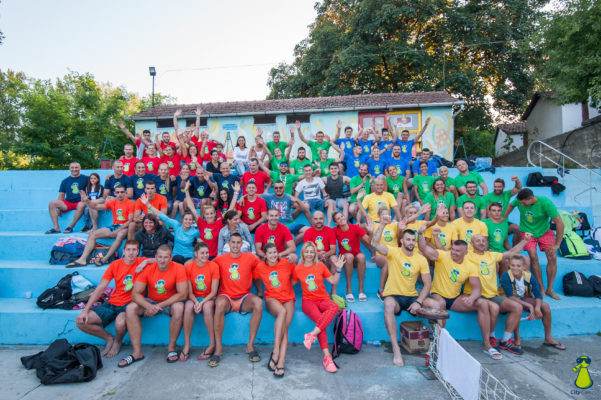 Foto: Jan Mastrović